What Makes Buckingham South Stand Out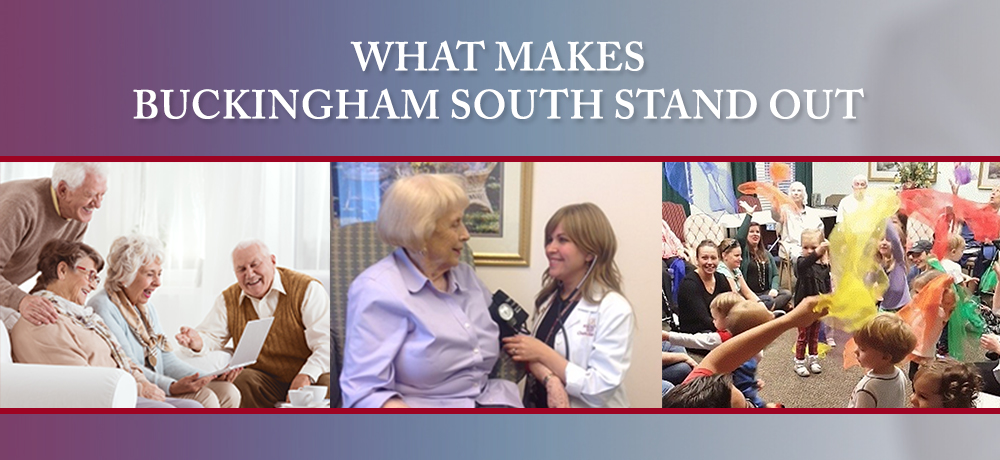 Thanks for stopping by our blog. If you're looking for more information about Buckingham South, you've come to the right place.
About Buckingham South
Buckingham South is an assisted living and health care facility that offers the highest level of assisted living and home health care services. We have clients from across Chatham County, Beaufort County, Skidaway Island, Wilmington Island, Hilton Head Island, Habersham Woods, The Landings, Ardsley Park, Thunderbolt, Tybee Island, Sun City, Port Royal, Pooler, Sea Island
We threw the doors of this facility open nineteen years ago after a group of doctors petitioned our owner and director to build a quality health care facility that would be locally operated in Savannah, Georgia.
Our facility is in proximity to hospitals, beautiful residential neighborhoods as well as a beautiful shopping center.
At the facility, we have a state of the art medication monitoring system as well as forty-two high-tech security cameras throughout the building that are being watched from multiple locations.
The Buckingham South Difference
At Buckingham South, we provide the highest level of medical care along with outstanding social activities geared to enhance one's mental, physical and social well being. The highly personalized, hands-on care that we provide is indeed something to behold. Nothing compares to this unique style of care and this makes us second to none.
What sets us apart from all our competitors is the fact that our services and amenities are part of the monthly rent which is surprisingly well below other assisted livings in Savannah. The medical attention far surpasses even that of skilled facilities, making our prices more affordable. Also, our highly personal care is overseen by the actual owner and director and our clients receive far more services and amenities which are all-inclusive.
We strive for perfection and are proud to say that all state inspections have given us a 100% rating year after year. Our excellence is reiterated as the most prominent physicians have chosen Buckingham South for themselves and their loved ones. Our reputation as the finest assisted living in Savannah is one of our greatest sources of pride and achievement.
Buckingham South has been chosen as the "Best of Savannah" for numerous years. We have been chosen to do presentations and classes on "Quality Health Care" at both Armstrong State University as well as Georgia Southern University.
Our dream for the future is to continue to strive to implement more state of the art, high-quality methods to enhance our health care. New technology in healthcare administration is coming to light, and we continue to put these innovations into practice.
We are also very involved in all types of charities. We send our used medical equipment overseas and also donate them locally to those who have no health insurance to cover medical equipment. We are also involved in the 'better together' programme in local schools and make considerable donations to many local charities. Buckingham South helps employ several 'challenged' employees who could otherwise not find employment.
To learn more about all that we do at Buckingham South, please click here. If you have any questions about how we can help you, we'd love to hear from you. Please contact us here.